Introduction: Kristoffer Eikrem
To begin with, our series of Interviews of lo-fi artists I had the pleasure to get to know a bit deeper the independent and dope lofi Artist called Kristoffer Eikrem from Norway.
As a formal trumpeter, Kris has always been fascinated with Jazz. I've been following his journey on Instagram @kristoffereikrem he always post awesome content and relaxing lofi tapes that I always admire.
Check all his profiles and socials
I highly recommend you guys to head on to your Instagram and follow his profile to stay tuned of what Kristoffer is up to.
Head right away and check Kristoffer's music, while you're reading this interview that I made with lot's of passion and attention. He took a lot of time to respond to all my questions, so without further do, here goes the interview. I hope you will appreciate it as much as I enjoyed it!
Interview of Kristoffer Eikrem
Hey there, so tell us more about you, who is behind Kristoffer Eikrem?
Hi! Behind Kristoffer Eikrem is me, Kristoffer Eikrem lol.
I'm a musician from a small town on the west coast of Norway called Molde, mostly known for its international jazz festival. I moved to Oslo in 2008 to study and have been living there ever since. I'm a trumpet player, composer, beatmaker and producer.
Musical background
I used to play jazz music for a living in my twenties, but in the last years, I have gotten more and more interested in producing lofi beats and ambient music. The last year I've been working full time as a music archivist for the Norwegian broadcasting corporation, and I really love my job! 
"I considered Chet Baker, Miles Davis, John Coltrane and Charlie Parker as my musical idols, and I tried to learn as much as possible from them by listening to their music"
When did your music journey start?
As a 6 years old kid, I started taking piano lessons, but it didn't take off by then. It wasn't until I was in my early teens that I started playing the cornet/trumpet in the local marching band and listening to jazz that music became a big part of my life.
Like many other jazz fans, I considered Chet Baker, Miles Davis, John Coltrane, and Charlie Parker as my musical idols, and I tried to learn as much as possible from them by listening to their music (and other jazz artists of course), reading music theory and doing general musical exercises for the trumpet. 
EARLY STAGES
I took music as my major in high school, where we did all kinds of different projects; classical, gospel, musical ++. At around the age of 16, I began to get paid gigs at local venues. This was a really good learning experience for me, where I could play live jazz for several hours every week in front of an audience and at the same time get PAID. That was really cool for a 16-17-year-old me 🙂
Back in Oslo
The Norwegian Music Academy in Oslo accepted me when I was 19, so I moved there to study jazz performance. I had awesome teachers. My fellow students were super talented — it was a great time. I joined several bands and projects and we played, jammed, and experimented with music a lot.
Then what?
After the academy, I worked full-time as a musician and trumpet teacher for several years. 
I did a lot of touring with different bands and I feel very grateful that I've had this experience. In 2015 I met Ivan Ave and Fredfades, and I started getting more and more interested in hip hop, but it was not until 2018 I started producing my own beats.
Are you an instrumentalist, if so what's your main instrument?
Yes, no vocals from me haha! My main instrument is the trumpet, but I also play the EWI and some keys. I bought my EWI in 2018 and it's really cool to play a synthesizer in a way similar to the trumpet.
Special Instrument
You can change the finger settings on the instrument, so I use the "brass setting", but you have to use two extra buttons, so I basically had to learn a new instrument. It's also really fun to switch between the trumpet and the EWI at live shows. 
Out of all you produced, Which song are you the proudest of? Why? In what mood were you when making it?
I have released a lot of music, so it's difficult for me to name just one song that I'm the proudest of. But I'm really proud of my debut album. I made it together with pianist Kjetil Jerve, called "Feeling // Emotion".
It is a conceptual album where the A-side of the album is strictly melodies and the B side is all improvisation (normally in jazz you play the melody first, improvise, and then melody again). The melodies were inspired by Lennie Tristano and are highly advanced melodic lines that seem to go on and on. 
Kristoffer Eikrem, what are you really proud of?
I'm also really proud of my latest album, "Dusk / Dawn", which I made together with the Korean lofi producer Beautiful Disco. This is my first album where I was hands-on with the production from day one, and the journey together with Beautiful Disco from idea to product has been an amazing learning experience for me. 
When did you feel overwhelmed with one of your songs, like your first REAL Success? Do you remember it?
I think it depends on how you define and measure success. I feel I've had a lot of successful moments during my musical journey so far. Being accepted into the music academy in Oslo. Being awarded "Young Jazz Musician of the Year 2012" together with the band Mopti.
Anything else?
Touring Norway, Europe, and Japan. Winning the prize for "The album of the year 2018" together with Bendik Baksaas for the album Duets. People from all over the world listen to my music. Getting nice reviews, getting DMs from people I don't know saying they enjoy my music. On top of getting asked to do interviews :)) The list goes on, and I feel truly grateful! 
In terms of pieces of gear or units, what is the thing/sampler/drum machine or whatever it is that you just can't imagine your life without?
I have a lot of cool gear that I really enjoy, like the SP404, iPad (with the Koala sampler) and Digitakt, but I don't think I could imagine doing music production without my DAW (Ableton) and the trumpet.
What do you think is your "signature" that makes you unique as a music producer and artist?
I hope it's just what and how I play! My production style is closely related to the way I think when I play live. Also, I don't think many lofi producers play the trumpet, so I might stick out with my instrumentation.
By the way, do you mix your own songs? Do you master them? If not do you recommend anyone? links if possible
I didn't start mixing my own tracks until recently. In my previous projects, there was always someone else that was better than me at mixing, or we got professional help, so I never had to deal with it.
But I have become more and more interested in the mixing aspect of music production, and I think I will mix my own tracks from now on. Mixing is such a cool mixture of technical skills and taste, and I have realized that confidence is really important when mixing. 
This is the first track I uploaded that I mixed and mastered myself – just a casual release of a beat I made:
For professional mixing, I highly recommend Deckdaddy:
And for mastering, the one and only Christian Obermayer at Strype Audio:
Both are based in Oslo.
Do you have a label? Talk more about them if you do
I don't have a label of my own, but I'm a member of Oslo based label and creative collective Mutual Intentions. Mutual Intentions is such an awesome group of artists, designers and photographers and I'm very proud to be a part of it. MI has been a huge influence for my musical career. Check it out here: http://mutualintentions.com/
Are you down for collabs? Would you like to have remixes, like someone remixing your song? Are there any remixes?
Yes, I do a lot of collabs. I have a few main projects, and then I do some casual collabs in between when I have time for it (I work full time, have a gf and a son, so time and energy are often limited).
Hot tip! If you would like to collab with someone in real-time over the internet, check out this amazing app called Pedál made by a friend of mine: https://collabwithpedal.com/
A lot of dope producers like Kiefer, Stlndrms, Dibiase, and Chromeo are already using it!
I don't think anyone made official remixes of my music, but that would be cool. Just dm me if you are down!
What's your favorite lofi/bedroom pop community website? Why? Drop the link let us know
I'm a member of several lofi groups on Discord, Facebook and Reddit, but I enjoy just hanging out on Instagram the most I'd say and most definitely Widen Island of course 😉
Do you have any tips or recommendations for any upcoming artists on what to do to promote their work? Any personal tips?
TTT – things take time, as we say in Norway haha. Maybe try to start small in your local community; do live shows (when it's safe again), get some attention in the local press, reach out to relevant blogs/critics and playlist curators.
Try to make good stuff on social media that gives people value and connects with people. Don't worry too much about streaming numbers and focus on building a fanbase.
Check Kristoffer's Playlist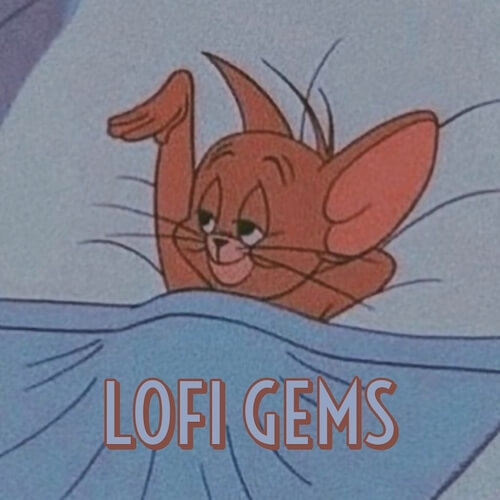 How to Submit to your LOFI GEMS Playlist?
The LOFI GEMS Playlist by Kristoffer Eikrem is a very chill mix inspired of Jazz, Hip-Hop and RNB. It's an awesome playlist because of the nice blend between well-known artists mixed with less-known beatmakers. If you'd like to submit your track for consideration, contact @lofi_gems on Instagram or submit it here.
Conclusion
As the very first interview of Widen Island lofi Blog, we are thrilled to get an artist such as cool, prolific and humble as Kristoffer Eikrem. I really hope you guys learned a lot of stuff throughout this interview as that's the goal here. We wanna learn more about true independent lofi Artist, that inspires us to create more and to learn from. If you haven't done it yet, just go and check Kristoffer's music, make sure to hit the follow button on his Instagram profile too: @kristoffereikrem.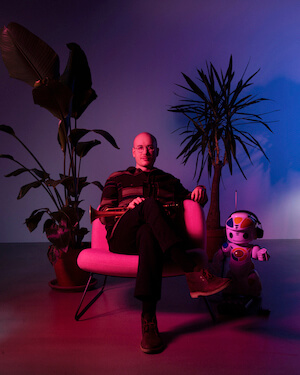 As far as I'm concerned (the interviewer and content creator here @Widen_Island) this is my impression of this Interview and what I personally learned and enjoyed discovering while making the interview.
Widen Island opinion
I really loved that you incorporated a lot of influences, references, and artist's names throughout this interview. This will allow anyone to dig deeper into those artists you mentioned. Ss some of them I didn't even know about and they seem to be huge in the lofi Scene. I'm really grateful for that Kristoffer Eikrem.

I'm also really grateful for the time you took to dig in and give us some details about your personal musical background and inspirations. Also the fact that you did respond to all the questions. One thing I really liked also is when you talked about the EWI Instrument, which I had no idea about. Now you can be sure that I'll be recommending it to all my Jazzy Sax/Trumpetist friends 😉

I really ended up enriched by what you told me here today. You can definitely feel at home here at Widen Island. I am so happy to feature artists like you. Please keep on blessing us with your awesome music and long live the Trumpet, may it resonates with beautiful tones throughout the lofi world for a long and prosperous time! <3
/Edwin